Genre
17th century supernatural thriller feature
Director
Paul Hyett
Production co.
Enmar Productions / Sterling Pictures
Cast
Michael Ironside (Scanners, Total Recall, Starship Troopers)
Clare Higgins (Hellraiser, The Golden Compass, Doctor Who)
Hannah Arterton (Walking on Sunshine, Atlantis)
A young woman is saved from execution and led to a priory to repent her sins, but discovers a greater evil lies within. The production teamed Neil with cult director Paul Hyett (Howl, The Seasoning House) and was shot at Tretower Priory and Margam Castle in South Wales.
Heretiks premieres at Frightfest in London on August 25th, 2018.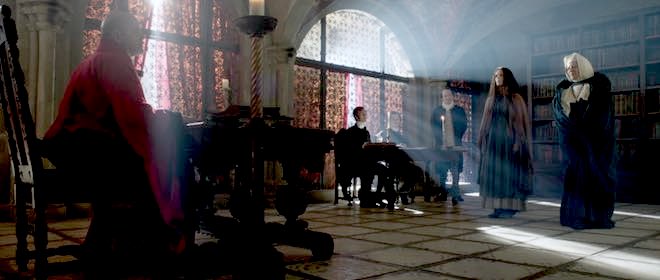 SaveSave
SaveSave