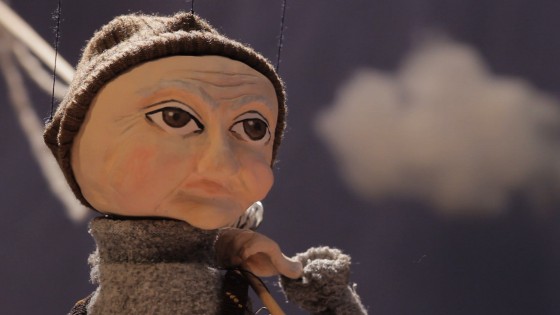 My brand new short, a 2 minute puppet odyssey about an old fisherman who catches more than he bargained for, is now online to watch:
http://www.virginmediashorts.co.uk/film/4869/the-one-that-got-away#.Ue1bi5WAdGB
It's an entry to Virgin Media Shorts, and you can help us make the shortlist by using the tweet button under the video. The film with the most tweets between now and Sunday (28th) gets a guaranteed place on the shortlist, meaning it will be shown nationally in cinemas and be in with a chance of winning the filmmakers £30,000 to fund their next project.
Please note that only the tweet button (not Facebook, Google+ or any of the others) can be used to register a vote. Alternatively you can write your own tweet, so long as it includes the name of the film – The One That Got Away – followed by the hashtag #VMShortsVote.
Thanks everyone. Stay tuned all week for The-One-That-Got-Away-related goodies, including a behind-the-scenes featurette tomorrow.
Film credits:
Written, designed, constructed and puppeteered by Katharine Lake
Assisted by Emily Currie, Sebastian Fuller, Jo Henshaw, John R. Mason and Ian Tomlinson
Sound design, music and mixing by Matt Katz
Directed, photographed and edited by Neil Oseman