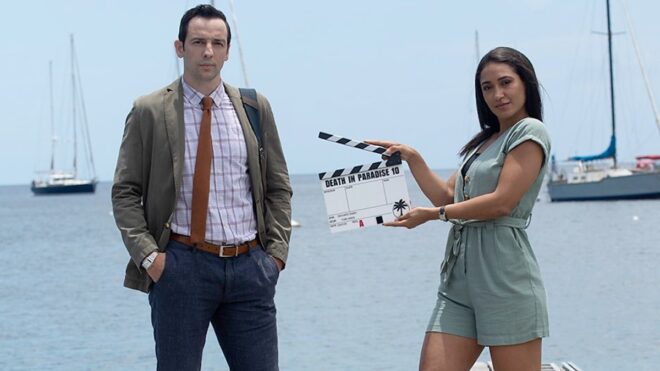 Many productions are up and running again, and a recent ScreenSkills seminar revealed how two high-end series were amongst the first to tackle TV-making during a global pandemic.
Death in Paradise is a long-running crime drama about fish-out-of-water British detectives – the latest played by Ralf Little – heading murder investigations on the fictional Caribbean island of Saint Marie. Production of the show's tenth season, originally scheduled for April, commenced instead in late July.
The Pursuit of Love is a mini-series based on the novel by Nancy Mitford, set between the two world wars. Lily James and Emily Beecham star as women in quest of husbands, in an adaptation written and directed by Emily Mortimer. Filming again began in late July, in South West England.
What both productions have in common, and a key reason why they were able to start up ahead of so many others, is that their insurance was already in place before lockdown hit. The policies include producer's indemnity, covering costs outside of the production's control.
Co-executive producer Alex Jones of Red Planet Pictures explained that Death in Paradise had a few other things going for it too. Most obvious of these was the location, the French archipelago of Guadeloupe, which formed a natural bubble. All cast and crew were tested for Covid-19 before flying out, then again seven days after arrival and at the start of each filming block. Having been around for ten years made adapting the production easier than starting one from scratch, Jones believes.
Ian Hogan, line producer of The Pursuit of Love, did not have the advantage of an established machine. He said that a full-time health and safety adviser with a background in location management spent weeks working out Coronavirus protocols for the period drama. Crew members each received a copy of these, and were required to agree that they would not go out in their spare time except for exercise and essential shopping. Every day they must declare remotely that they have no symptoms of Covid-19 before they can receive a green pass which allows them through location security. They must then take a temperature test before accessing the set.
Both producers insist that age and underlying health problems are not a barrier to work. Cast and crew who are particularly vulnerable to Covid-19 are given a personalised risk assessment with mitigation steps to follow.
Death in Paradise chose to film using the "one metre plus" social distancing rule common to both France and England. A former assistant director was hired as a Covid supervisor, a role which sometimes involved helping to re-block scenes to avoid physical proximity.
But for The Pursuit of Love, as the title suggests, intimacy was crucial. The producers opted for a close-contact system, dividing personnel into cohorts. A mobile testing lab with a capacity of 70 a day is always on location, and everyone is checked at least once a week. The Director's Cohort – consisting of Mortimer, the cast, and key on-set crew like the DP, boom op and focus puller – are tested twice a week.
A monitor signal is distributed wirelessly around the set to production iPads and personal devices, to prevent a crowded video village. The DIT sends this camera feed via a local wifi network using Qtake.
Both productions require face-coverings. At least one director of Death in Paradise switched from a mask to a visor so that their cast and crew could read their facial expressions, so important when giving notes.
Visors are also used for close-contact work like make-up and costume, the two departments perhaps most affected by the pandemic. Hogan hired extra make-up trucks so that the chairs could be sufficiently spaced, and both productions expanded their crews to obviate the need for dailies. Instead, extra MUAs and dressers might be engaged for eight weeks out of 12, but on an exclusive basis so that they don't risk spreading the virus to or from other sets.
Wardrobe fitting for supporting artists is much more involved than usual, as the same costume cannot be tried on multiple people without cleaning in-between. Greater numbers of costumes must be hired, and measurements that are taken remotely are much more important.
All of this is expensive, of course. Jones estimates it has added 15 per cent to Death in Paradise's budget, covered fortunately by the insurance. The pace of filming has slowed, but not as much as might be expected, with just two extra filming days per block, and slightly less coverage recorded than before.
Both Jones and Hogan praised the responsibility and enthusiasm with which their crews returned to work. They are positive about the future of TV production. While there have been fears that Coronavirus would shrink crews, Jones's has actually grown, with a larger off-set support staff. "Our industry is booming," he concluded, "and it will continue to boom when this is all over."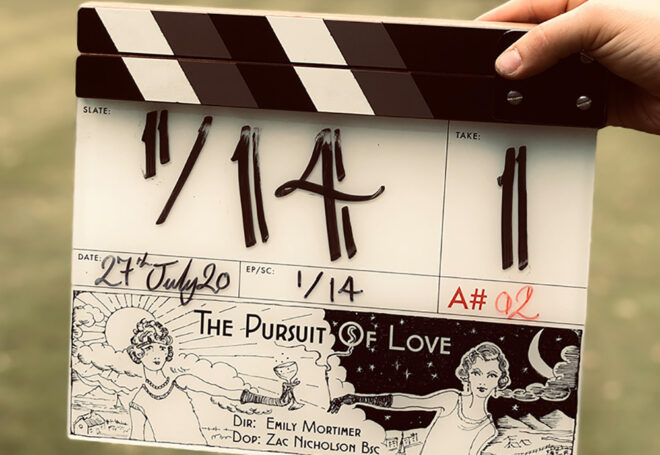 This article first appeared on RedShark News.