Film industry jargon isn't shy of national references. A Dutch angle is a canted shot. To Spanish a piece of kit is to get rid of it (a corruption of "it's banished"). To German a light – I think – is to lie the stand horizontal, attach the head, then raise the whole thing vertical. Or maybe that's Italianing. I forget. But what is a French over?
It's a type of over-the-shoulder shot. It requires the two characters to be bodily facing in the same direction, like on a bench or in the front seats of a car. If the camera shoots from behind their bodies, it's a French over. Here are a few examples.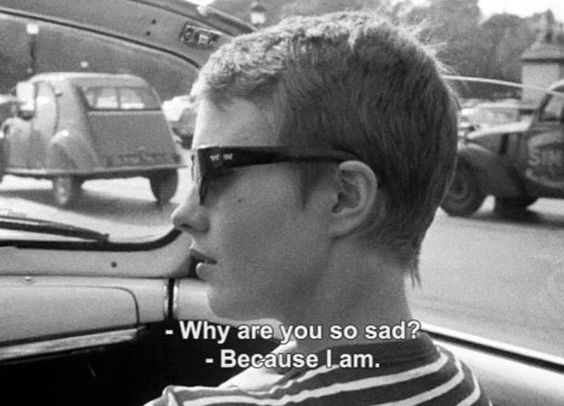 A French over feels a little more conspiratorial or voyeuristic than a standard over. It gives the viewer a sense that they're privy to a confidential conversation.
It works well for bench scenes because benches often have nice vistas in front of them which you can keep in the background of your close-ups, and you don't have to cross the line to do a wide shot behind the bench showcasing the whole view.
It's far easier to shoot French overs in a car because the operator can simply sit on the back seat rather than trying to jam the camera onto the dashboard.
French overs allow the editor more flexibility too. A typical problem of covering dialogue scenes where characters are facing the same way is that you can often clearly see the foreground character's mouth, which locks the editor in to maintaining lip-sync every time they cut. In a French over you only see the back of the foreground character's head so this problem is eliminated.
They're not to everyone's taste though. You certainly see less of the actors' faces than in a standard over, and if the cast are not going to turn to look at each other very often their emotions could easily end up unreadable. If that's not the effect you want, standard overs would be a better choice.