LED technology is transforming the way cinematographers can light. Running off batteries and not getting hot are two of their biggest advantages over other sources, making them much more flexible. I tend to avoid keying with them, because even the most expensive brands don't render skintones as accurately as incandescent sources, but there are many other uses they can be put to. Here are a few of my favourite.
1. Eye-light on overcast day exteriors
If it's one of those dark days when reflectors just don't seem to do anything, or you're under the tree canopy of a forest, an LED panel can give you a bit of fill and eye-light.
Visit rentheseries.com to learn more about Ren, or read my blog post about lighting the above scene.
2. Background spots on night exteriors
So you've spent a while lighting the master shot of your big night exterior scene, and everyone's ready to shoot. Then you notice that there's an area in the background of frame which looks dark and empty, and you'd love a bit of extra light in there. Just slap a battery on your LED panel and run over there with it. No need to run power cables!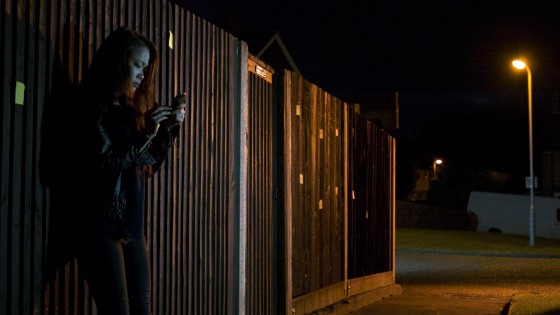 Read my blog post about lighting the above scene.
3. Off-screen TV set
An LED panel makes a good "TV" source because during the take your spark can mess with not only the brightness control but the colour balance as well, to suggest changing images on the screen.
Browse the blog posts about my cinematography on The Gong Fu Connection.
4. Mobile fill
If you're shooting a long scene with your talent on the move and you need to maintain a little fill when they're between lamps, an LED panel is easy for your spark to hand bash as they walk with the actors.
Read my blog post about the above scene from Synced.
5. Hidden sources
Because they don't get hot, and you don't need power cables to them, it's easy to hide LED panels behind bits of furniture or set dressing, to give interesting pools of light or punch up practicals.
Read my blog post about lighting the above scene from Ren.
What interesting uses have you found for LED panels?